Our 17th Annual Award Celebration
June 14, 2022
Make plans now to attend this year's Annual Awards Celebration with presentations by the 2022 Grant Finalists, followed by the Membership Vote and the announcement of the 2022 Change-Makers!
Click here for more information and to order tickets!
You can also visit the Annual Celebration page
or
this blog posting for more information.
We're looking for sponsors for our 17th Annual Award Celebration. Follow this link to learn more about the Annual Award Celebration Sponsorship Opportunities.
We're also accepting donations for the 2022 Wine Pull and Dash to Dine at the Annual Celebration on June 14. Click here for more information and how you can help make these activities a success!
Members unable to attend should read this blog posting for information on absentee voting.
Board of Director Recruitment
We are currently looking for women interested in serving on our Board of Directors and board committees (membership, marketing, fundraising, Focus Area Committees, etc.). Learn more here.
It's time to start recurring payments towards a 2023 Membership!
Click here to learn more and to sign up for recurring payments. If you have questions about setting up recurring payments, please contact us.

Giving Circles Podcast
2021 Giving Report Released
Each year Impact 100 creates our version of an Annual Report to provide an overview of the organization's financial, membership, and granting history. This year's report can be accessed by clicking the image above or clicking here.

Scholarship Program Update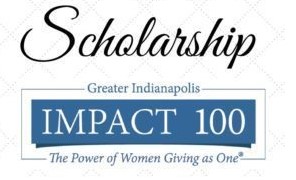 The High Cost of Evictions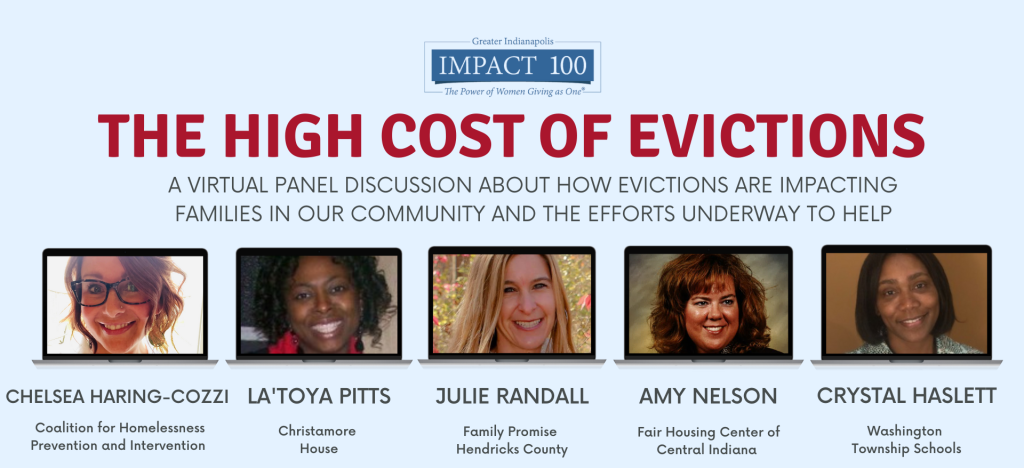 On November 10, 2021, Impact 100 Greater Indianapolis presented The High Cost of Evictions, an online panel of experts to educate our members on the eviction crisis in Indiana and on the impact of homelessness on families and children. Click here to learn more!
Impact 100 Greater Indianapolis
Receives A 2nd National Spotlight Award
for Innovative Grant Making!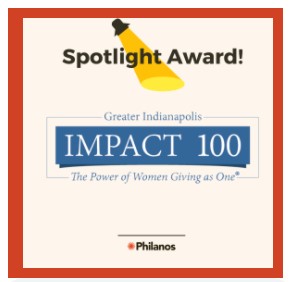 Impact 100 Greater Indianapolis was recognized for their 2018 Change Maker Grant to Trinity Haven to provide safe, affirming housing for LGBTQ youth experiencing housing instability. In April of 2021, during the pandemic, Trinity Haven celebrated the grand opening of the home. The grant was transformational for the giving circle and the community because it was their first grant focused on the needs of the LGBTQ community and Trinity Haven is Indiana's first residential and host homes program addressing the needs of LGBTQ young people who are at risk for homelessness.
Read more about our Spotlight Award here.
Trinity Haven update on the impact of the 2018 Change Maker Grant.
December 2021 Grant Reports from the 2021 Change Maker Grant recipients