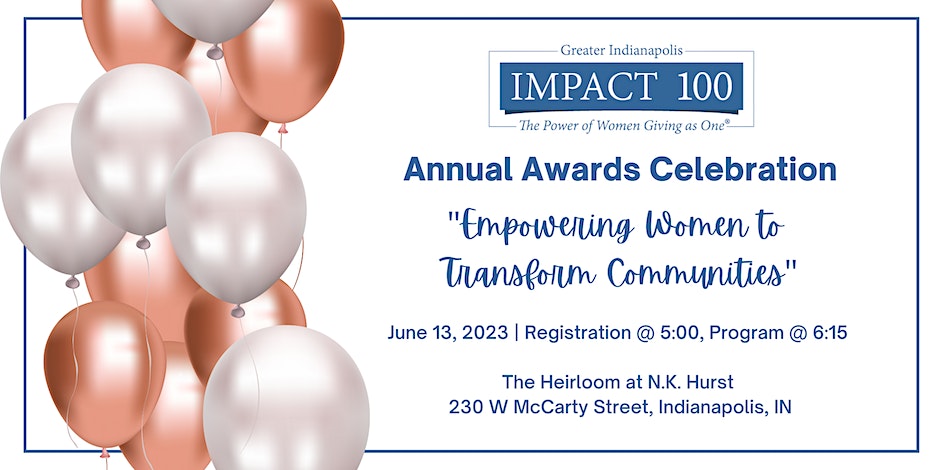 What a night! Those of you there know the 18th Annual Awards Celebration was a wonderful evening celebrating The Power of Women Giving as One®. The Heirloom proved once again to be a beautiful location, the Change Maker Finalists were riveting, and the evening was one to remember. We want to thank the Awards Celebration Committee Chairs and everyone who volunteered during the Celebration to ensure the event was successful.
Your presence and support, members and guests alike, made all the difference. Thank you for allowing us to share how powerful empowering women in our community can be with Impact 100 Greater Indianapolis.
2023 Annual Awards Celebration Sponsors
2023 Annual Awards Celebration Patrons
Our Patrons supported the event through cash or in-kind donations to our Cookie Auction, Baskets, and Wine and Spirits Pull.
2022 Awards Celebration Sponsors
A Note on our Granting History
In 2022 we awarded $167,000 to Indianapolis-area nonprofits, bringing the total amount of grants we have distributed to local nonprofits since 2006 to over $2.8 million! To learn more about who has received the previous $2.3 million in grants, visit our Follow the Impact Page or review our Giving Report.