Scholarship Recipients Add Fresh Voices to Impact 100
Impact 100 has always been about making a difference – both for the nonprofits to whom they offer grants, and among the Indianapolis community at large. In the last two years, Impact 100 has begun to make a difference in shaping the philanthropic perspectives of young women through its scholarship program, which covers the cost of membership for promising young philanthropists.
The scholarship process started five years ago, when Impact would invite one student from the Indiana University Lilly Family School of Philanthropy to participate. The purpose was to give one young woman the opportunity to experience the dynamics of a giving circle and to learn about the needs of nonprofits in Indianapolis. The student's membership amount would be donated by a generous Impact 100 member. This tradition continued for several years until 2015, when Impact decided to expand the scholarship program to ten recipients in honor of their tenth anniversary. The scholarships were funded through additional anniversary-year donations made by members. The program was so successful that Impact decided to continue it into 2016 with ten new scholarship recipients.
Says Impact 100 co-founder Donna Oklak, "One young woman a year in the program did not have the impact that we have now when we invite ten women to be a part of our process. Last year with the tenth anniversary of Impact, we really felt the presence of these young philanthropists as full participants in our committee work."
The ten participants in 2016 were Molly Braden, Lizzie Conkle, Michelle Ferguson, Nichole Freije, Brittany O'Connor, Courtney Lambert, Tracie Linn Ricklefs, Emily Schroeder, Ashley Sowders, and Mary-Margaret Sweeney.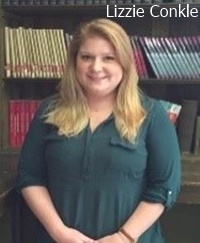 For scholarship recipient Lizzie Conkle, her job in the advancement office at Herron High School led her to Impact 100. Herron High School was a 2008 Impact 100 grant recipient, and Lizzie notes that Impact was influential in Helping Herron High School grow. She says, "When I heard about the scholarship opportunity, I immediately jumped at the chance to apply so that I could help make that same positive impact at another organization in Indianapolis."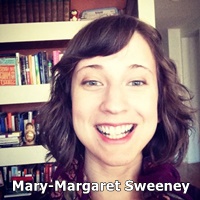 Scholarship recipient Mary-Margaret Sweeney recently moved to the Indianapolis area from Chicago, and works as a health and sexuality educator for Social Health Association (SHA), the 2014 winner of the Impact 100 grant. She found out about the scholarship program from Tonja Eagan, the CEO of SHA. Being a part of Impact 100 let her see things from the grant-makers' side of the equation. Mary-Margaret says, "As someone who works in the nonprofit world, I have many times been on the receiving end of a grant, and it was invaluable to understand how some of these decisions are made, why reporting to the grant-making body is so involved, and how I can better help nonprofit workers understand the process from both sides."
The scholarship recipients were encouraged to serve on one of five of Impact 100's Focus Area Committees, which is where the real work of choosing a finalist for the $100,000 grant takes place. Scholarship recipient Molly Braden served on the Environment Focus Committee. She says, "As younger committee member, and a newer member to Indianapolis, I feel that I was able to provide a fresher and incredibly unbiased comments to the discussion." Her experience as a graduate student at the Lilly Family School of Philanthropy also contributed to her unique insights to the Environment Committee.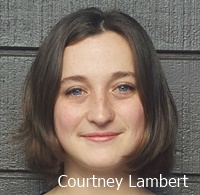 Courtney Lambert, currently of TechPoint Foundation, has had a similar experience. She says, "As a young nonprofit employee still working on the ground, I feel I was able to provide that perspective to the grant committee members as we discussed how each organization might be able to absorb and effectively utilize the funds that they were asking for."
Tracie Linn Ricklefs served on the education committee, and said she was pleasantly surprised by the broad diversity of Impact 100 members: "No matter what background we all come from, everyone is welcomed with wide-open arms!"
Lizzie Conkle was struck by the collaborative nature of committee work, and that reviewing the proposals is challenging, but that the fellow committee members made her feel supported throughout the entire process.
Impact 100 President Beth Thomas agrees that the program is a great asset both for members and scholarship recipients: "The scholarship program is unique to Impact 100 Greater Indianapolis, and our members have embraced it completely. The mutual respect is evident; the younger women bring a different perspective to committee discussions, and the more experienced members feel they have the opportunity to share what they've learned."
These scholarships wouldn't be possible without major contributions from members. Among the donors to this year's scholarship program were Barb Fleming Cecil, Kelly Hartman, Barb Maurath, Jamie Schulte, Mary Slenski, Beth Yakey, and an anonymous donor.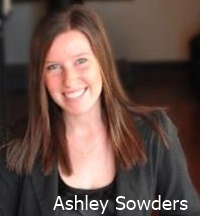 The scholarship recipients say that being a part Impact 100 has been an enriching experience. Ashley Sowders says that participating has let her see first-hand the extraordinary impact that women can make in the Indianapolis community. She says, "it allowed me to come into a group of women with different backgrounds and learn something new from everyone."
Courtney Lambert agrees. "I think it is a great organization that fosters connectivity between women and encourages people to give back to the community in a highly effective way by using the power of collective giving to effect greater change."
Lizzie Conkle encourages other young women and anyone interested in Impact to either join or apply to be a scholarship recipient. She says, "Impact 100 has offered me an amazing combination of new friends, new mentors, and new experiences. I have been inspired to keep working to make a difference in my community and to incorporate philanthropy into my daily life.
If you are under 35 years old, live in the Indianapolis area, and are interested in becoming an Impact 100 Greater Indianapolis scholarship recipient, please email us to request an application.