A Q&A with Membership Chair Terry Mumford
Terry Mumford shares her thoughts on why she joined Impact, the best (and worst) parts of being the membership chair, and what about Impact makes it a unique and rewarding experience for members.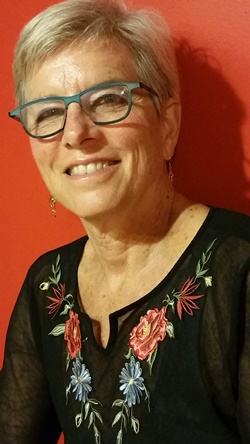 When and why did you join Impact 100? What about the organization appealed to you?
I learned about Impact 100 from Terri Czajka, who was my law partner at Ice Miller. She reached out to me about joining and told me that she and Sue Ann Kalleres were among the founding members. This was after Impact 100 had been in business for just one giving cycle. I respect both women immensely and it made a difference to me that they were supporters. I was also intrigued by the concept of really knowing where my money went. I read the materials and decided to take a chance. I have never regretted it.
What has been your favorite Impact 100 moment, and why?
There are too many favorite moments to pick out one. Every year when I learn about the organizations that have applied for grants, I am moved by the dedication of the people who are trying to make Indianapolis a better place. Then as we move through the process, I get more and more excited looking forward to the final decision at the annual dinner. The joy of the winners is always a wonderful, wonderful moment. I also value the conversations with my sister members throughout the year.
How has Impact 100 changed in the years you've been a part of it?
The core mission has remained the same. But I think we are trying to reach out to a broader audience in terms of our membership, and we are trying to balance our role of raising money with doing more education for our members. Based on my work experience I believe that it is easier to convince women to join Impact 100 if they understand the needs that are out there in our community.
Tell us the best and worst parts of being the Impact 100 membership chair.
The best part about being membership chair is talking with women about Impact 100 and the grantees that we have supported over the years. The worst part about being membership chair is realizing how many organizations would benefit from our grants if only we had more members. But, really, there are no bad parts about being membership chair when you are as enthusiastic about the organization as I am.
As the membership chair, you host quite a few events. Which upcoming even is a "can't-miss" for members and prospective members, and why?
We have such a variety of events that we hope that every member will find at least one event of interest. The membership committee puts a lot of thought and planning into these events so we hope they are informational and fun. On September 20th, we are following the impact of our grant to Outside the Box. That will be a very very fun event because we will have prizes for new members and a prize for the member who brings the most guests. In October we will have another follow the impact event at Herron High School. In November we will have a brand-new type of event – a poverty simulation that will be coordinated by United Way. I think they will all be great!
Why should women consider joining Impact 100? What makes it unique?
I joined initially because I was looking for a closer connection to the charities to which I was contributing. I have continued my membership for that reason, but also I feel that being a member of Impact 100 has made me a better citizen of Indianapolis.
Can you summarize briefly what different options women have to become involved in Impact 100?
We have varying levels of membership. We have the full membership at $1,000. We also have shared memberships at the level of $250, $334, and $500. Payments can be made by check or credit card. Check out our website for membership information.
If you could have lunch with anyone from any time in history, who would it be and why?
Eleanor Roosevelt. I chose her because of her leadership on policy issues at a time when women were not expected to be involved in political or social issues.  I think she was strong and brave.