Follow the Impact: Trinity Haven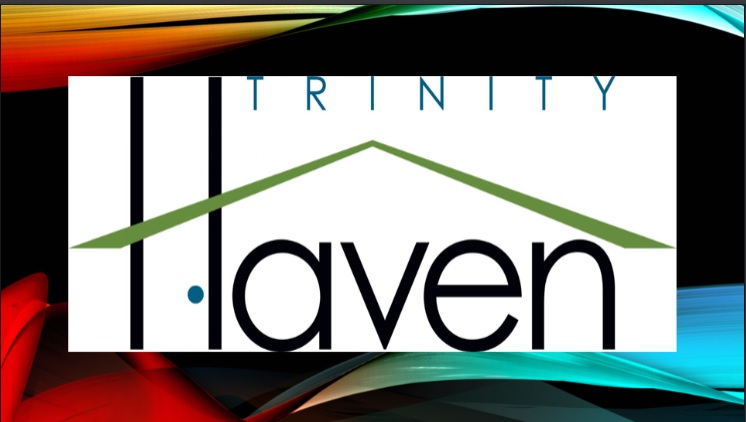 On May 6, 2021, we had the pleasure of hosting Jenni White, Founding Executive Director of Trinity Haven, at our May First Thursday Virtual Lunch. Trinity Haven was one of two 2018 Change Makers (Brookside Community Development Corporation was the other), and they had exciting news to share with Impact 100 Greater Indianapolis members and guests.
Trinity Haven is Indiana's first residential facility & host homes program to focus on the needs of LGBTQ young people who are at risk for homelessness. After overcoming many obstacles followed by a pandemic, on Friday, April 30, 2021, Trinity Haven celebrated its grand opening with a ribbon cutting on the front lawn of the home. Supporters, donors, board members and staff were present to celebrate the opening.
Trinity Haven's mission is to provide safe, affirming housing for LGBTQ youth experiencing housing instability. Their vision is that every LGBTQ youth in Indiana has safe, welcoming, and affirming housing within a caring community.
Jenni provided background information on the need for Trinity Haven in our community:
National Statistics:

48% of LGBTQ youth out to their parents say that their families make them feel bad for being LGBTQ (Human Rights Campaign – HRC).
Trans youth are MORE THAN TWICE as likely to be taunted or mocked by family for their trans or non-binary identity than cisgender LGBQ youth (HRC).
75-85% of LGBTQ youth without a place to stay have been forced out by their parents or are fleeing rejection or mistreatment at home (True Colors).
LGBTQ youth and young adults are 120% more likely to experience homelessness than their heterosexual and cisgender peers (True Colors).

Local Statistics:

Every night, an estimated 72 youth who identify as lesbian, gay, bisexual, transgender, or questioning (LGBTQ) are homeless right here in our city.
68% (49/72) of these youth say that family rejection of their sexual orientation or gender identity is a major cause of their homelessness.
Many are terrified to ask for help from programs that are not specifically affirming and tailored to their needs.
Trinity Haven advances their mission of providing safe, affirming housing for LGBTQ youth experiencing housing instability and seeks to partner with the home's residents as they identify their goals; increase independent living skills; advance their education, employment and overall well-being; build a healthy network of support; and prepare for self-sufficiency and permanent housing of their choice by serving youth ages 16-24 who are LGBTQ+ (lesbian, gay, bisexual, transgender, queer, nonbinary or gender-fluid, and others) and who are experiencing housing instability. For youth 16-17 years old, a parent or guardian must give permission for participation.
The organization provides services in many ways, but the two housing programs break down as follows:
Transitional Living Program (TLP):

Long-term housing (up to 24 months) for LGBTQ young adults ages 16-21.
Co-Living Space: Shared housing (with private and shared bedrooms) which creates community and fosters independence.
Not a drop-in center, an emergency shelter or a homeless shelter.
Offers stabilization assistance, support services, independent living skills, case management, and care coordination.
Statistics show that 88% of youth who complete transitional living programs successfully move on into safe and independent housing.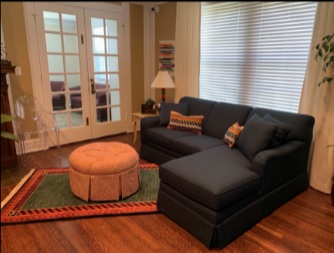 Host Homes Program (HHP):
Short-term housing (approx. 6 months) for LGBTQ young adults ages 16-24,
Host Homes provide a safe, temporary, home-like environment for LGBTQ youth who are experiencing or at-risk of entering homelessness.
Youth have a private room in the home of approved volunteer hosts while working with our Youth Engagement Specialist to repair relationships with family (however they choose to define this), focus on education or employment goals, and make decisions about housing options.
Youth Choice / Youth Voice: LGBTQ youth choose to live with hosts, who are vetted and trained individuals and families in our community (currently limited to Indianapolis/Marion County).
Based on the national model developed by Point Source Youth (https://www.pointsourceyouth.org/host-homes) and funded by the Youth Homelessness Demonstration Program (YHDP)/HUD.
Youth are referred to Trinity House through Department of Child Services (DCS) Older Youth Initiatives Division and through YouthLink – Indianapolis' Continuum of Care. They may also learn about Trinity Haven through friends or other organizations and contact the organization on their own. While staying in Trinity Have or a Host Home, residents are offered programming and activities through Trinity Haven and Partner agencies. Youth are encouraged to work with staff and others to create community, establish connections, explore their possibilities, and set goals for their life. They are encouraged to attend school, vocational training, or find employment so they can achieve those goals. Trinity's Youth Engagement Specialist assist with permanent housing placement when youth are ready to transition out of the program.
Trinity Haven has a Wish List and other ideas for ways you can help them achieve their goals at Ways to Help – Trinity Haven Indy. Please note they have an anonymous donor who is matching all donations in the month of May, 2021, up to $25,000.
You can learn more about Trinity Haven and how you can get involved at Trinity Haven Indy – Welcoming Transitional Home for LGBTQ Youth.
You can also help by sharing their story, whether you do it by sharing this blog or sending friends directly to the Trinity Haven website at http://www.trinityhavenindy.org.