Protecting Vulnerable Youths: Three Nonprofits Meeting Critical Needs in Our Community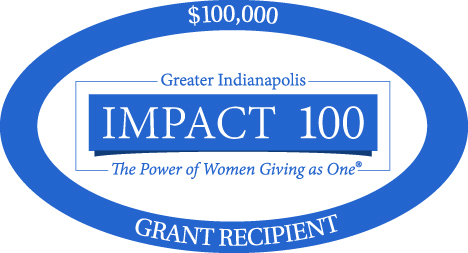 Join us on Tuesday, November 19th, from 5:30-7:30pm for an update on three of our recent Change Makers
We'll gather at Trinity Episcopal Church for an update on three of our recent Change Makers, each one addressing a pressing need in our community:
Trinity Haven: Every night, an estimated 72 young people who identify as LGBTQ, are homeless here in Indianapolis. These youth need a safe place to go-a place where they are welcomed, affirmed, and loved. Trinity Haven, which will be Indiana's first and only home focusing on the needs of LGBTQ youth at risk for homelessness will provide that safe home. At Trinity Haven, youth ages 16-21 work with a caring, expert staff to identify their goals and dreams, and they can stay for up to two years, as they work towards those goals and develop the skills for independent living. Please join us as we share more about our program and how the women of Impact 100 are helping Trinity Haven beome a model for others around the country.
Ascent 121: Human trafficking is the second largest and fastest growing criminal enterprise in the world. It is happening right here in communities across Indiana. 2016 Impact 100 winner Ascent 121 provides care for over a hundred teen survivors every year. Join us for the panel discussion to learn more about this topic and how it intertwines with the LBGTQ community and the opioid crisis.
Volunteers of America: The opioid crisis has had a devastating effect on thousands of families in central Indiana, often as a result of pain medication legally prescribed by doctors. The crisis been devastating for newborns in our community, landing babies in the Neonatal Intensive Care Units because of withdrawal symptoms. Volunteers of America's Fresh Start Recovery Center has made a dramatic impact on these babies and their mothers by offering residential and community-based support and treatment to pregnant women and mothers with small children. Please join us to hear more about how opioid addiction affects young mothers and babies and how this innovative program is making a difference.
Refreshments will be served. All members and their guests, as well as anyone interested in membership, are welcome. Get more information and RSVP here!
Click here for information on the speakers at this event.
Questions? Email us.