Grant Winner Follow Up: Rock Steady Boxing
by Donna Oklak

Rock Steady Boxing, Impact 100's 2010 $100,000 grant recipient, has moved to a new and much larger facility to meet their growing needs.
"We took all of the equipment from the Impact 100 grant and it works great in our new larger facility," says Executive Director Joyce Johnson. "We even moved the rubber floor and the mirrors. We really took it all!"
The new location, 6847 Hillsdale Court, is located off of Shadeland Avenue in an office park that once belonged to Hillsdale Nursery. The new facility is 500% bigger than the subleased gym that was part of Peak Performance.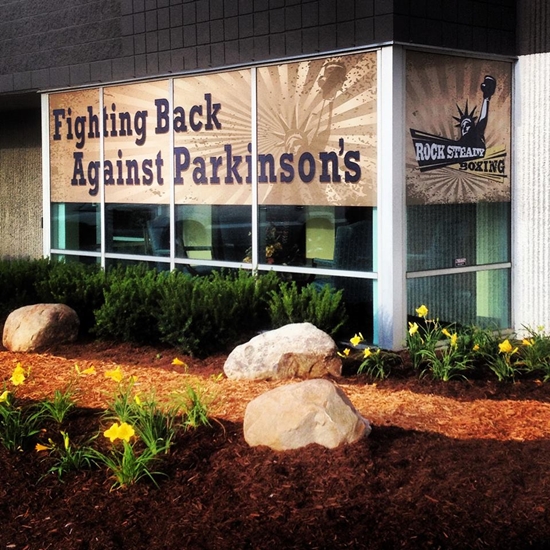 Rock Steady Boxing's new facility.
The new Rock Steady Boxing (RSB) gym will not only increase the number of people fighting against Parkinson's in Indianapolis, but also will allow the agency to reach out to the United States and the world with its inspiring and innovative method of defeating this debilitating disease. Indianapolis' RSB continues to spread their successful training and noncontact method to many others.
The new facility is a center for people with Parkinson's and the newly diagnosed. Now when a neurologist hands out this devastating diagnosis the next words are, "There is a way to fight back. Here's how."
The Rock Steady Boxing website lists 12 affiliate Parkinson-centered gyms. One of the centers will be located as far away as Australia. There are other gyms coming soon in Michigan and New York that will join existing sites in California, Illinois, Ohio, Pennsylvania and Washington, D.C., plus four other locations in Indiana.
To learn more about the difference that Rock Steady Boxing makes in people's lives, take a look at this powerful and inspiring video from Purdue Parkinson's Disease Research and Rock Steady Gym.
Congratulations to our 2010 grantee Rock Steady Boxing as they continue to reach others with Parkinson's throughout the country and world!