Follow the Impact: Jameson Camp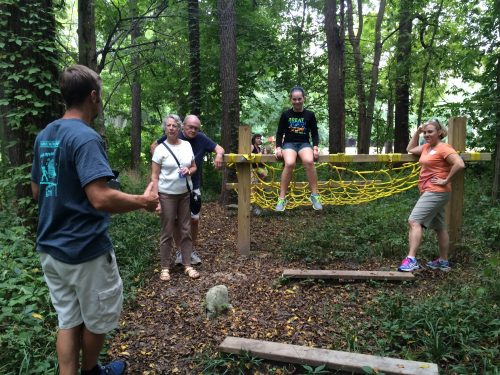 On October 25, 2018, more than 30 Impact 100 members and guests convened at the Blind Owl Brewery to learn how our 2012 grant to Jameson Camp has impacted that organization. New executive director, Jennie Broady, reminded us what Jameson Camp was doing in 2012. The total operating budget was $627,000; total youth served in environmental education (EE) was 1075; and total youth served was 1600. Our $100,000 grant was used to hire a director who was dedicated to the EE program, a new EE curriculum was developed, and outdoor elements were added to the program. Today, 6 years later, the Jameson Camp budget has increased to $1.1M, youth in EE has doubled to 2282, and total youth served has quadrupled to 5600. What an Impact!
Looking toward the future Jameson Camp is seeking to diversify its revenue sources and increase its partnerships with Wayne Township Schools. Jameson Camp is currently in the midst of a $3.7M capital project. We were very excited to learn how they continue to grow.