Holiday Social at the Propylaeum Was Joyous and Fun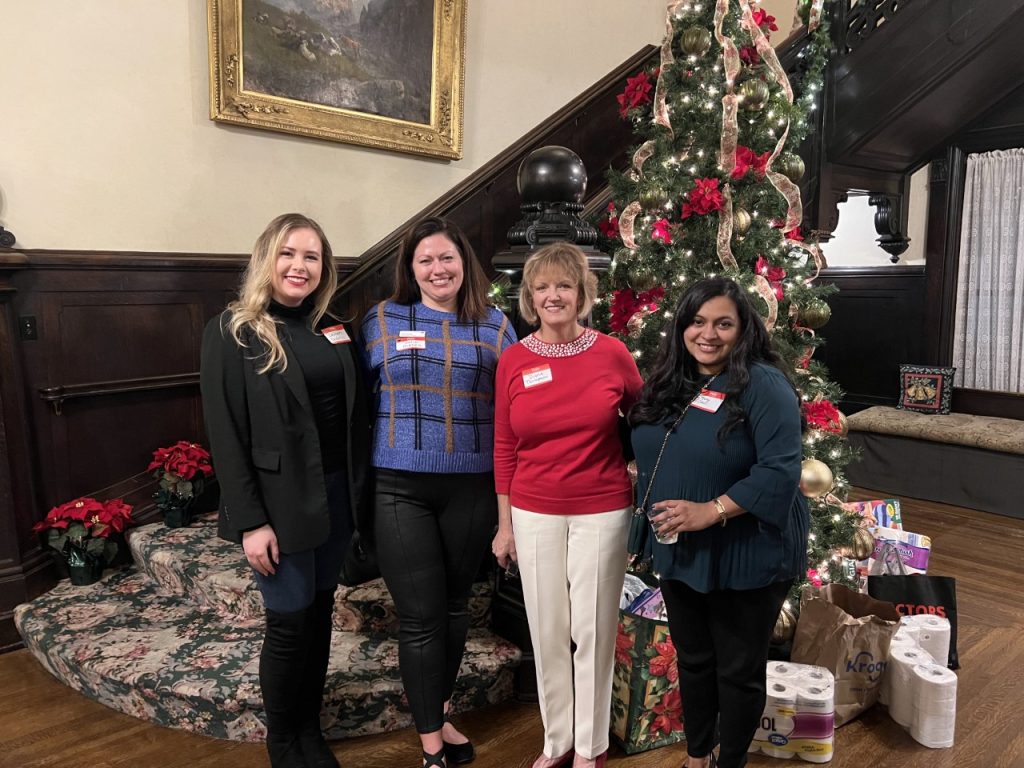 The Holiday Social on December 7 at the Propylaeum was well-attended, with a good mix of members and guests. The Propylaeum was beautifully decorated for the holidays. Good food and drink were enjoyed, as well as a tour of the historic building. Handmade knitted hats and scarves were offered for sale, donated by founding member Barb Maurath, with all proceeds donated to Impact 100.
The evening included a Follow the Impact presentation by Chrissy Petersen, Executive Director of Westminster Neighborhood Services, one of our 2022 Community Support Grant recipients. Chrissy provided a moving update on te services Westminster provides and how the grant was used. Many of the event's guests brought items from Westminster's wish list and placed them under the Propylaeum Christmas tree, giving the organization early Christmas presents.
Door prizes were won by members Kennedy Weaver and Katie Bulloff.