A Great Evening with Melanie Sabelhaus
Thank you so much to the Red Cross Tiffany Circle and to Melanie Sabelhaus, the Vice Chair of the National Board of the American Red Cross, for co-hosting with Impact 100 a wonderful evening of food, fellowship, and philanthropy at the home of Impact 100 co-founder Donna Oklak.
After meeting and getting to know some truly fascinating women, including Tiffany Circle National Chair-elect Ginger Merkel, we settled in to listen to a dynamic and inspiring talk from Melanie.  She reminded us that women largely run the economy, and they are at the very heart and soul of philanthropic giving. It's up to us to step up, give our time, talent and treasure, and to ask those around us to do the same—to give out loud!  As Melanie put it, "The more you give, the better you'll feel….and I want you to feel really, really good."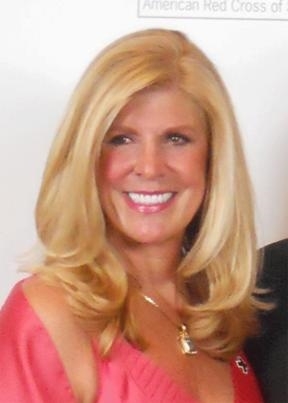 Melanie Sabelhaus
At the end of her talk, Melanie asked who would be joining Impact 100 that night, and seven wonderful women raised their hands to say yes!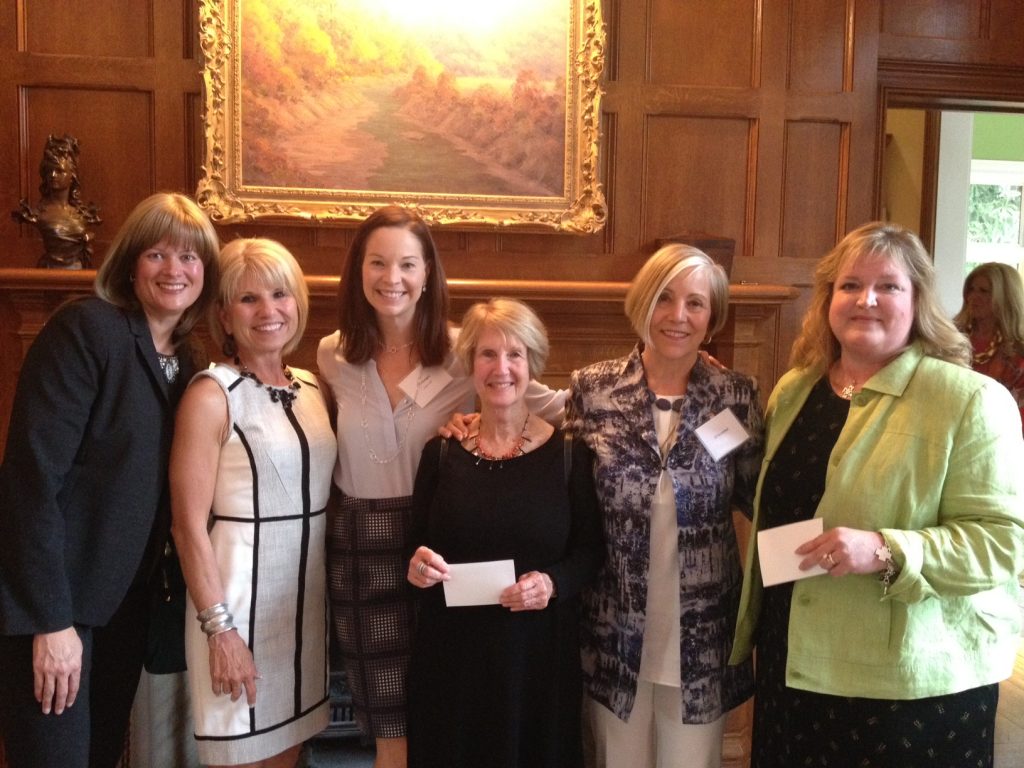 New Impact 100 members Kellie Earl-Leeper, Candice Burk, Erin Hedges, Carole Gavel, Jill Grossman, and Barb Coury. Not pictured: Kathryn Densborn.
Then Donna Oklak agreed to join Tiffany Circle!  At the end of the evening, Melanie and Ginger presented Donna with a beautiful Tiffany-inspired scarf to thank her for hosting this amazing event.
Ginger Merkel, Donna Oklak, and Melanie Sabelhaus
Thank you again to Melanie, Ginger, and the other great women of Tiffany Circle! Thank you also  to our brand new members, as well as our current and prospective members. We really value your membership! A special thanks to Donna for working with Melanie and the Tiffany Circle to make the event possible, and for hosting us in her lovely home.