2021 Member Survey Results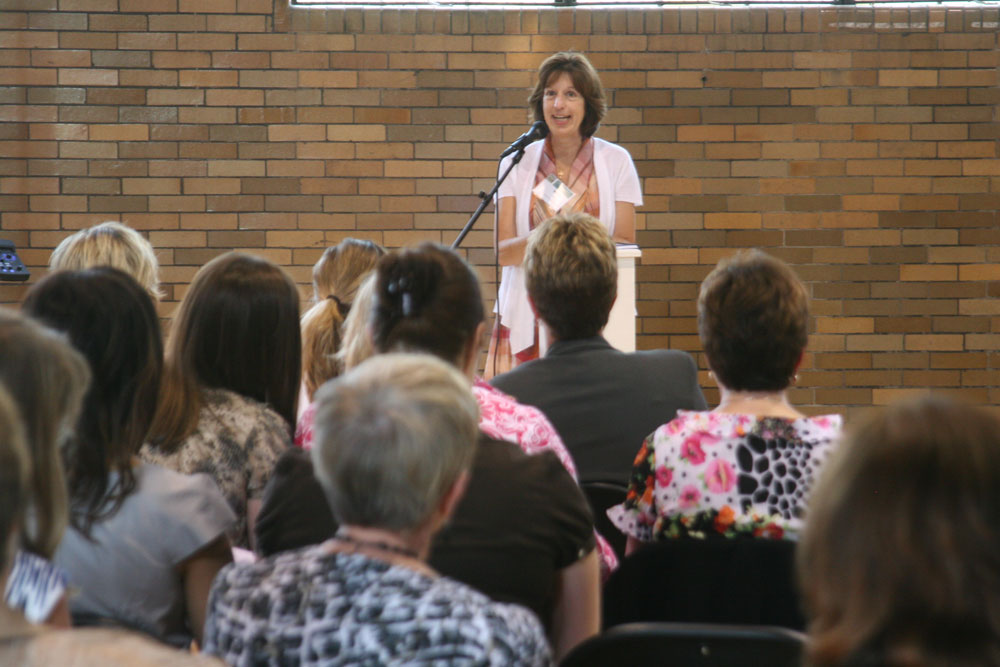 The Impact 100 Board surveys our members every other year. August of 2021 was our most recent survey. We have looked closely at the results and want to share conclusions and action items with you – our members and partners.
Approx. three-fourths (73%) of our members heard about Impact 100 from family, friends, and colleagues.
As in past surveys, the 2021 survey reinforced that our members are our best resource for expanding our membership. The survey also showed that 95% of members are "very likely" or "likely" to recommend Impact 100 to women that they know.
This is why we ask members to bring their friends to our events and invite them to sign up for our newsletter so they can learn firsthand how our giving circle works, and they can be a part of making a difference in our community.

The top four reasons that women join Impact 100 haven't changed from previous surveys.
Those four reasons are:
A belief that women working together make a difference.
The fact that 100% of member donations go into our grant pool.
Wanting to be part of an organization making a difference.
The opportunity to serve on a focus area committee.
We are committed to our current model of women's philanthropy and are excited to be starting the 17th year of Impact members selecting our five finalists for our Change Maker Grant by serving on our Focus Area Committees.
None of that is going to change in 2022. We hope that new and returning members enjoy these aspects of Impact 100 membership and share them with others.

Learning about local nonprofits and seeing the impact of our grants is "important" or "very important" to over 95% of our members.
The Board listened and will continue to schedule events where members can learn what is going on in the non-profit sector, specifically what our Change Makers are doing.
Our Membership Kick-off on September 2nd and the Rock the Boat event both provided an opportunity to talk one-on-one with our 2021 Change Maker and Change Maker Finalists to hear how they are working to improve our community.
In addition, on November 10th, Impact 100 hosted an outstanding virtual panel on "The Cost of Eviction." These events keep our focus on interacting with non-profits and our grantees.
Please read our newsletters and check the website for future events and be on the look-out for future invitations from Impact 100.

85% of our members value being part of a collective giving circle.
In addition to participation in Focus Area Committees (FACs), members are encouraged to be part of our Board committees. The following committees are looking for members who can help us grow our membership and our grant pool:
Membership
Marketing/Communications
Fundraising
Scholarship
Annual Awards Dinner Committee
DEIB (Diversity, Equity, Inclusion and Belonging) Committee
If you are interested in joining one of these committees, email us. We will get back to you right away.

Scheduling conflicts are the #1 reason that members are unable to attend events.
We know that our members and generous supporters are very busy, and it's hard to get away for events. During the past year, Membership held First Thursday Lunches via Zoom in the Spring and in-person this Fall. Although we have tried various locations, it seems only some of our women have transitioned back to the office and feel comfortable venturing out for a group event.
We've used Zoom to try to keep everyone in touch, but have learned many people are not thrilled with Zoom events. We'll try to balance activities this spring between Zoom and face-to-face options. We are looking at non-profit locations for future in-person activities as they are most likely to follow COVID-19 protocols over local restaurants and event locations.
December will be centered on Holiday Giving for our five Change Maker Finalists and in January we will have a Welcome/Orientation event for new members.
We recommend participation on a Focus Area Committee, which is a great way to meet some of the amazing, intelligent, philanthropic women of Impact 100.