Mental Health Challenges in the Time of COVID-19
On November 10, we hosted a virtual panel of local experts who shared information and resources to strengthen our community, improve mental health outcomes, and promote mental health during this stressful time. Those who joined us virtually, and have viewed the video of the event, learned about the crises and trends facing youth in school, college students, the homeless, and all of us.
Ashley Overley, M.D.
Dr. Overley is CEO of the Sandra Eskenazi Mental Health Center, where she promotes service delivery models and psychosocial treatments for serious mental illness along with pharmacologic treatments while implementing science as a tool to bridge the gap between the scientific evidence base and actual medical practice. She is certified by the American Board of Psychiatry and Neurology. At the end of her talk, Dr. Overley offered the following resources for you or someone you know who needs help:
Eskenazihealth.edu
Primary Care: 317.880.7666
Mental Health Center: 317.880.8491
Mental Health Crisis Line: 317.880.8485
Crisis Intervention Unit: Walk-in from 8a-8p, 720 Eskenazi Ave
Eskenazi Emergency Department
Khalilah A. Shabazz, Ph.D.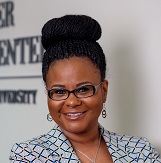 Dr, Shabazz is Assistant Vice Chancellor for Student Diversity, Equity & Inclusion at IUPUI, where she spearheads the efforts to promote the success of diverse students. She holds a Masters and Ph.D. in Higher Education from Indiana University and has a 19-year career in higher education administration, teaching, consulting, and educating on diversity, equity & inclusion nationwide. At the end of her session, Dr. Shabazz provided the following information as to what you can do to help:
Spirit of care & empathy
Destigmatize mental illness, normalize mental health support/assistance
Eliminate stereotyping, ageism, cluster thinking
Offer financial resources
Flexibility & leniency of expectations
Provide safe social connection opportunities (digital gatherings)
Invest in mental health resources (sponsor/host virtual open houses, wellness events, create wellness kits, etc.
Dr Shabazz also provide the following websites as sources for more information:
Rachel Halleck, MA, LMHC, LAC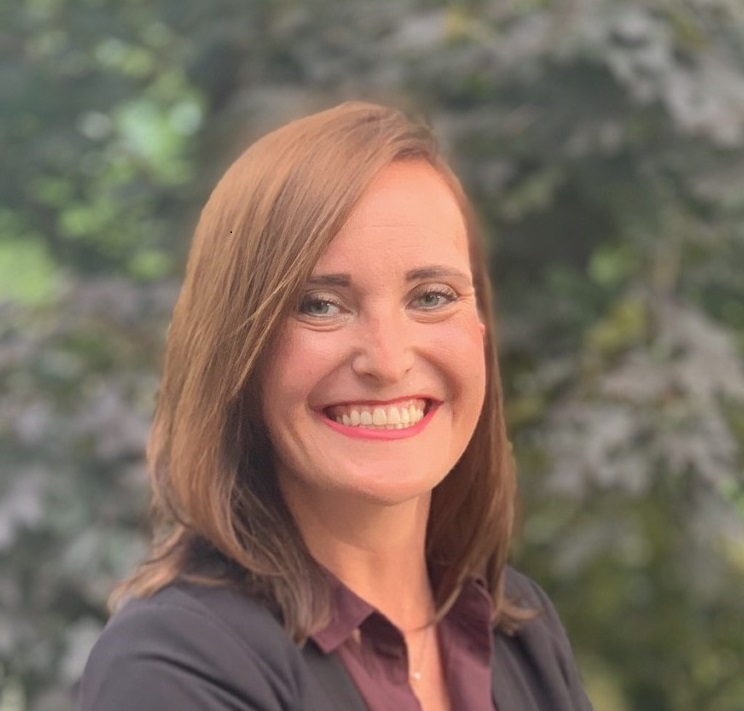 Ms. Halleck is a Licensed Mental Health Counselor and Licensed Addiction Counselor serving as the Deputy Director and Chief of Staff for the Indiana State Division of Mental Health and Addiction. She graduated from Hanover College and earned a Master's Degree in Clinical Psychology from the University of Indianapolis. Rachel has experience in various settings including government, correctional facilities, inpatient psychiatric care, and shelters for veterans experiencing homelessness.
Ms. Halleck provided the following suggestions for self-help:
Make a list of the things weighing on your mind. Circle the things you can control. And then list the top three things you can do to help move toward the most positive outcome
When you find yourself focusing on the worst possible outcome, force yourself to write down the best possible outcome as well. Tell yourself that both are possible, and that the reality is probably somewhere in the middle.
Step away from your to-do list, if even for a moment, and know that being task oriented has its place but does not always have to take priority.
Find an alternative – watching a "terrible" television show, taking a walk, taking a shower, reading, meditating, calling a loved one- anything you can do to take your mind off the worry for a few minutes
Give yourself a treat – this can be anything that you love: a dessert, a moment of quiet without your family present, permission to go to bed early or wake up late
Practice setting boundaries- say no to helping others if you are struggling to stay afloat yourself
Commit to answering honestly when someone is asking you how you are doing
Try therapy. If you've tried it before, try it again!
Talk with your doctor about medication to help your brain's chemicals balance out during this wildly stressful time. If you can't make it at home, store bought is fine!
Move your body – try a home workout with the plethora of free online options
If you need someone to talk to, dial 2-1-1! Choose Option 3 to be connected to a counselor or Option 6 to be connected to a person with lived experience