Scholarship Recipients Past and Present Strengthen Our Impact on the Community
Our organization has been very fortunate to have the wonderful young women of our scholarship program participate in our grantmaking process. Their fresh voices and informed perspectives have truly enriched Impact 100.
The scholarship program is now in its sixth year, which gives us the opportunity to see how the program has affected those who have participated in it.
A number of women who were scholarship recipients in previous years have gone on to become members. We are delighted to welcome Lizzie Conkle and Paula Katz into their roles as members, and wanted to hear why they decided to continue with Impact 100.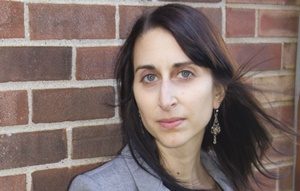 Paula Katz served on the education committee as a scholarship recipient two years ago, and has since joined as a member. She says, "It is so easy with Impact 100 to see the effect funding has on the programs that are supported. It was such a wonderful experience serving on the committee as well, I knew I wanted to be a part of that again."
Lizzie Conkle served on the family committee last year as a scholarship recipient, and had the added benefit of seeing the family committee finalist win our $100,000 grant.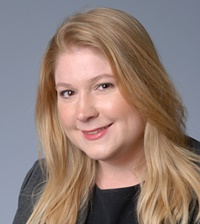 Her decision to become a shared member with Impact 100 was influenced by her experiences with her committee work and the collaborative nature of the process. She mentioned that reviewing the proposals is challenging, but her fellow committee members made he feel supported. She says, "I felt entirely comfortable asking questions and voicing my perspectives."
Lizzie has actually moved into the role of committee co-chair this year, a position that has enabled her to see everything that goes into the Impact 100 grant making process. She says, "It has been wonderful to gain more perspective on how it all comes together through the work of such wonderful volunteer leaders."
This year, we are also excited to welcome a new class of scholarship recipients and hope they find Impact 100 to be as enriching an experience as Paula and Lizzie have.
As always, our scholarship recipients are very impressive, bringing a rich diversity of personal and philanthropic experience to our grantmaking process.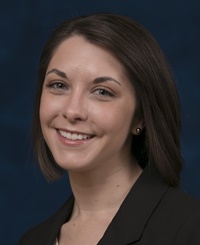 Jacqueline Ackerman grew up in Haiti, where her parents worked in development and poverty relief. She says, "Through that experience, I learned how to evaluate nonprofits and their work with a critical eye to results; I also learned to appreciate and champion nonprofits that 'get it right'."
Genevieve Gaines was a business major at IU Bloomington, but found it unfulfilling. She switched her major to Nonprofit Management and never looked back! Today, she is Development Director at Joy's House, an organization that provides adult day and caregiver services. Impact 100 gives her the ability to experience philanthropy from the "other side." She says, "As a fundraiser, I have written hundreds of grant proposals, so it has been a unique experience to review them for a change. I understand the hard work that goes into building a proposal but also the components that are needed to make a strong and effective request."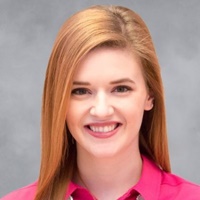 The Focus Area Committees have been a meaningful part of the experiences for other scholarship members as well. Emily Garrott says, "Honestly, I am blown away by the precise efficiency with which meetings and the grant process in general are carried out. I have never been involved with such an organized volunteer association, especially one with the sheer volume of grant-making capacity as Impact 100."
Lindsay Faulkenberg has also really enjoyed the work on her committee. She says, "There were such insightful questions and feedback on the proposals. Everyone was respectful and congenial to each other. It was clear that the group came prepared to discuss and it was so interesting to hear the perspectives coming from women in all areas of their careers. It was very exciting to be involved in that!"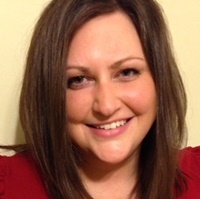 While the scholarship members love their committee work, that isn't the only part of the Impact 100 experience they find fulfilling. Several members noted that a moment that really stood out for them was the special member event at Rock Steady Boxing, our 2010 grant winner. Jacqueline Ackerman says, "Hearing the story of how the organization benefited from Impact 100's funding and how it has grown exponentially since really reinforced the idea of collective giving as a powerful force for good."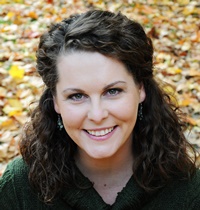 Genevieve Gaines was also at the event. She recalls, "I was overwhelmed with emotion by how much Impact 100 had done for Rocky Steady Boxing and what they have done since the grant was awarded. It was that moment when I realized that although I am one member in this group, collectively we have the power to transform the community."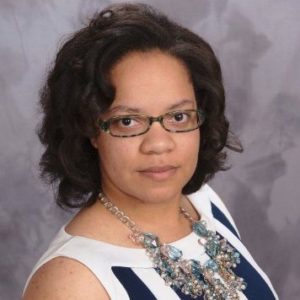 Many scholarship recipients plan to continue to make contributions to Indianapolis-area nonprofits, including Impact 100. Lindsay Faulkenberg, who works as an attorney at the nonprofit Kids' Voice of Indiana, says, "I have already learned so much from my short time in Impact 100. It is so refreshing to be surrounded by so many amazing women working to make a difference in Indianapolis!"
Scholarship recipient Faren Jones echoes this sentiment. She says, "I may never have millions of dollars to give away, but however I can use my time, skills, and financial resources to help, I will."