Q&A with Kathy Jenkins, 2014 Chair of the Education Committee
Kathy Jenkins answers some questions about chairing the 2014 Education Committee. If you are interested in joining the Education Committee or one of the other Focus Area Committees for 2014 (Environment, Health and Wellness, Family, and Arts and Culture), please contact Andi Cohen at joinus@impact100indy.org.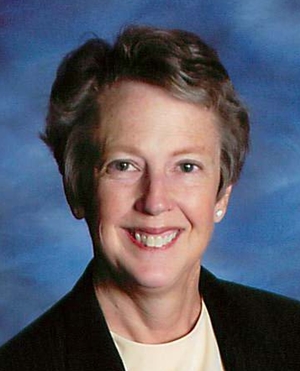 Kathy Jenkins
Education Committee Chair: Kathy Jenkins
Email address: kjenkins@jkjlaw.com.
Co-chair: Anne Hoover
Email address: anneb3973@aol.com.
2014 Meeting Location: 340 N. Rangeline Road, Carmel (subject to change to another location in the vicinity)
2014 Meeting Times: 5:30 on Monday January 20th, February 17, and April 14th
Question: This is your first year chairing the Education Focus Area Committee (last year you chaired the Family Committee.) What are you most looking forward to about chairing the Education committee?
Kathy: While last year was my first year as a chairperson, it was also my first year on the family committee. I have always served on a FAC since I joined, and I have served at least once on each of the committees except Education. Secondly, I taught at the elementary, middle and secondary levels prior to going to law school, and two of my children and my daughter-in-law are all teachers, so educational issues and experiences are often discussed.
Question: What were some of the highlights from last year's Family Committee meetings and site visits?
Kathy: The committee consisted of women who were thoughtful, dedicated and also respectful of each other. We had a positive evaluation process and chose a nominee that we all felt good about supporting. The site visits (we did three) educated us about three valuable organizations doing good work in our community. It was hard to pick a winner, just as choosing our ultimate winner is hard.
Question: What has been most surprising or interesting about being a Focus Area Chair?
Kathy: The great support that I received from the two Grants chairpersons and my co-chair Anne Hoover.
Question: Why should Impact 100 members consider participating in a Focus Area Committee?
Kathy: This is where the real purpose and value of the organization can be seen. It motivates you to do more and give more when you see what needs there are and how hard non-profits work to help meet those needs.
Question: What brought you to Impact 100?
Kathy: I am in a book club with several of the people who have been involved from the beginning. I was intrigued by the concept and how seriously the members evaluated the possible grant winners and how much they seemed to learn about lesser known non-profits in our community.
Question: What do you love about Impact 100?
Kathy: That our grants can make such a difference for an organization and the people that are served by that organization because we concentrate our money.
Question: What would you tell someone who is thinking about becoming an Impact 100 member?
Kathy: Get involved, and you will make a difference with your time and your money.