Outside the Box Wins Makeover Contest
by Donna Oklak
Outside the Box is the winner of the $25,000 Design for a Difference 2014 charity give away and will be showcased on Channel 13 and HGTV in November. Leading the project is Outside the Box (OTB) board member and former Impact 100 president Barb Fleming. This design makeover will renovate areas that were not upgraded in 2011 when OTB won Impact 100's $100,000 grant. OTB serves adults with disabilities by providing custom-created services based on individual needs.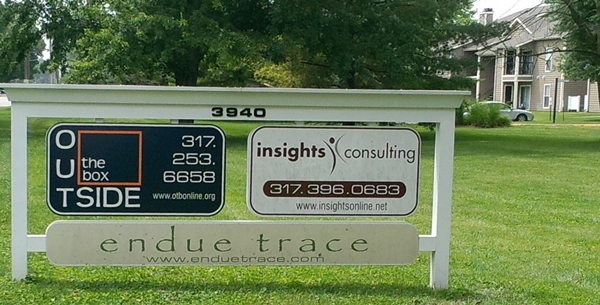 The "reveal" of the new facilities will be November 12. Barb would like to credit Blakley's for donating and installing all flooring and carpet. Other vendors donating materials are Ted Geers of Y Be Normal Custom Woodworking, Delta Faucet, and Bob Koehne of Kentwood Office Furniture. The makeover includes paint, flooring, custom built-in-cabinetry, sinks and cabinets, furniture, sound panels, lighting, window treatments and a few decorative touches.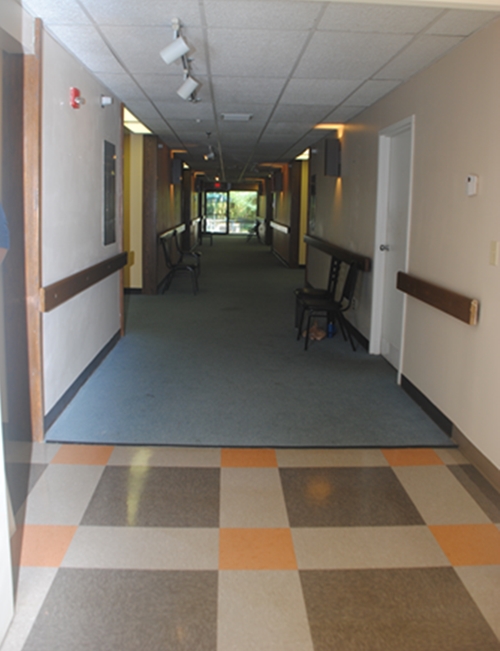 The scope of the project includes two corridors and three group rooms for the participants of Hummingbirds, Rainmakers and Grasshoppers. As the participant names suggest, the needs of each group room are individual and specific. Group leaders and the participants have provided critical information that impacts the design of each group room.
More importantly, the products and materials used in this makeover will become the standard for OTB as there are more than 14 more areas and leftover furniture from the remnants of a nursing home to be upgraded to a fully functional and maintainable space designed to meet specific needs of OTB clients.