Thank You to Impact 100's 2016 Annual Dinner Sponsors
The finalists in four Impact 100 focus area categories have been named, and preparations are being made for the annual Impact 100 dinner on June 7 at the Willows on Westfield. At the dinner we  will distribute $155,000 to four grantees in arts and culture, education, family and health and wellness. We hope that you are making plans to  join us.
In 2016 we also have a new and expanded list of sponsors underwriting the dinner to help us showcase the culmination of Impact 100's grant process. This new roster of supporters is  important because all members' donations go directly to the grant pool.
For the first time, Impact 100 has a presenting sponsor for the dinner:  W3 and Financial Partners Group. W3 was created in the spring of 2012 when four women of various backgrounds discovered they had a lot of the same questions and they wanted to have fun together looking for the answers. W3 (which stands for wellness, wisdom and wealth) is where the conversations begin, but do not end. Just some W3 topics are breast cancer research, stress management, retirement planning, skincare, nutrition, and philanthropy.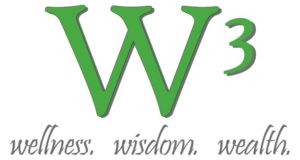 Nancy Cunning of Financial Partners Group has participated in Impact 100 as a member and enjoyed our grant process when she suggested with Jan Wark (another Impact 100 and W3 member) that we look at ways for the two groups to partner.  At the core– at both Impact 100 and W3–is the knowledge that the amount of wealth controlled by women and the rate at which it is increasing is extraordinary. Ninety-five percent of women will be their family's primary financial decision maker at some point in their lives. Yet, despite this growth, many women still feel less confident compared to their male counterparts when making financial decisions. The mission of W3 is to empower women to educate themselves in every aspect of life. W3 events are hosted by Financial Partners Group. Financial Partners Group offers holistic planning in the areas of wealth and risk management for individuals and businesses. In addition to providing educational opportunities for women, they are committed to giving back to the community.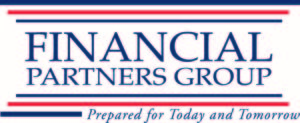 Other sponsors of the dinner are REI Real Estate Investment. Thanks to Annie and Mike Wells of REI who believe in the  power of women giving collectively in our community. Simon also continues to help Impact with our dinner. Thanks to Tina Brennan who is chair of the local real estate company's charitable contributions committee. Simon has been a sponsor throughout Impact 100's eleven year history.


There are four sponsors at the bronze level this year who also believe in supporting Impact 100's women philanthropists. Thanks to Bright Ideas, Column Capital, One America and Ren PSG for their sponsorship. We are also grateful to Erin Hedges and Associates team of nonprofit advisors for purchasing a table at the dinner.