New Member Welcome Party: Information and Inspiration
Forty-five Impact members and guests met at Rock Steady Boxing (RSB) on March 23rd to welcome new members and to learn about RSB's innovative and intense exercise program that slows and reverses Parkinson's symptoms.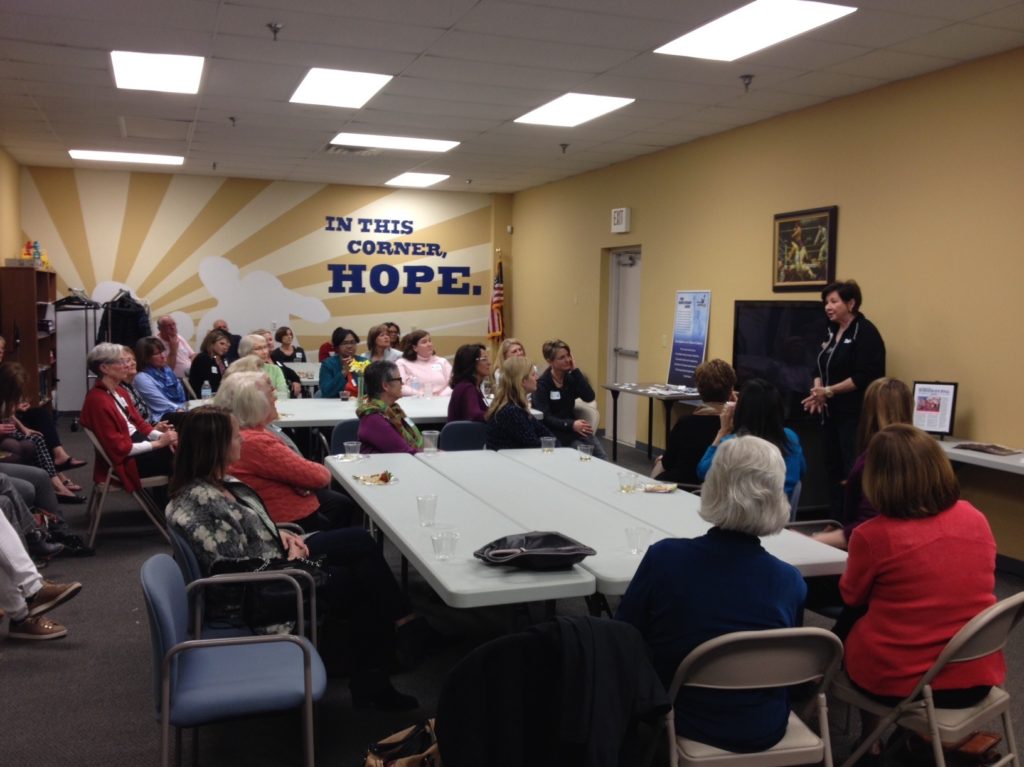 Rock Steady Boxing Executive Director shares the history of RSB with Impact 100 members.
The Membership Committee hosted this event to give our new members a chance to meet some longer term members and ask questions about our giving circle. We hope that, throughout the year, new members will continue to stay in touch with their mentors on the Committee.
Joyce Johnson, RSB Executive Director, recounted how our 2010 $100,000 grant marked the turning point that put RSB on the path to the successful program they have now. Since 2010, RSB has expanded its programs and facilities in Indy and expanded to 30 states and several international locations. For more information about RSB, visit rocksteadyboxing.org. Be sure to go to the Videos tab to see some truly inspirational stories.
Beth Thomas, Impact President, made a surprise presentation to Ms. Johnson of a ceramic vase, which had been awarded to Impact 100 Greater Indianapolis by the Women's Collective Giving Network because of our grant to RSB.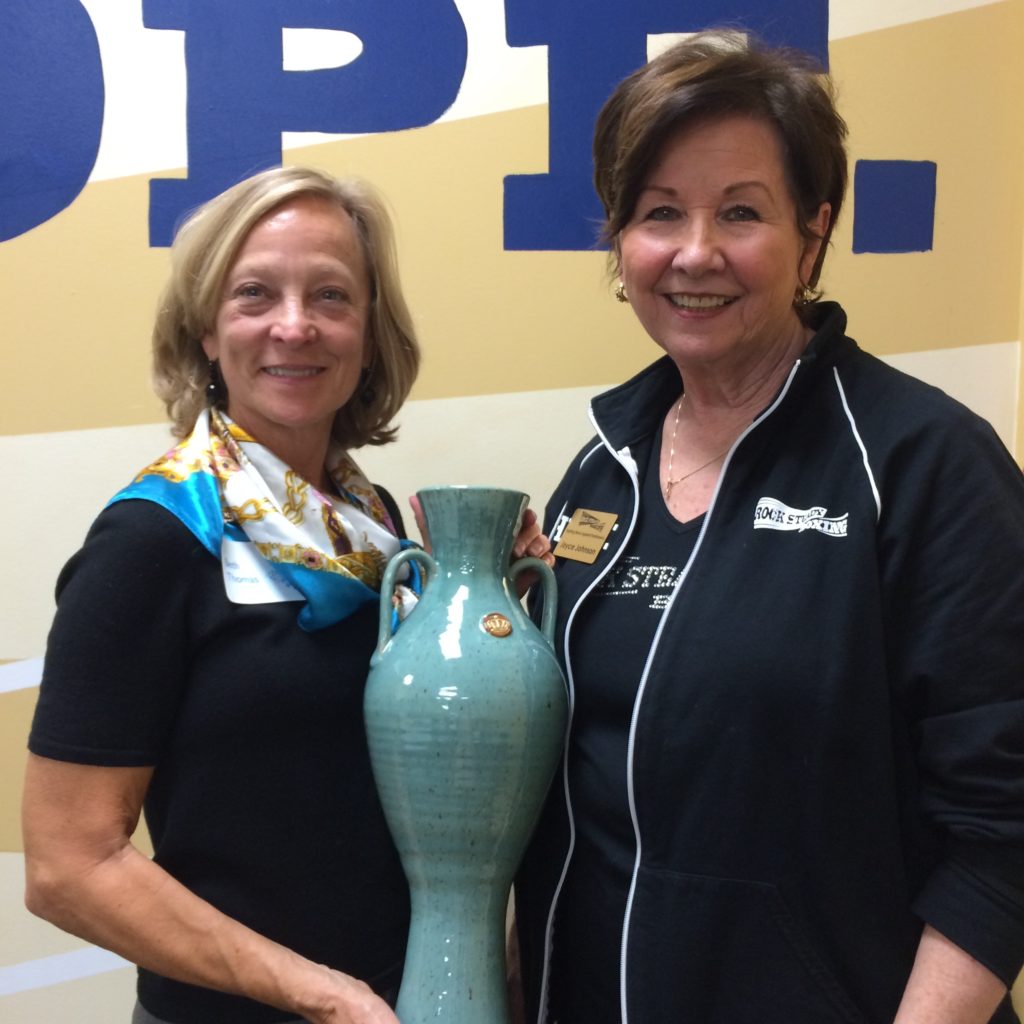 At the gathering, we presented Joyce Johnson, the executive director of Rock Steady Boxing, with the Spotlight Award that Impact 100 received from the Women's Collective Giving Network.
Excellent hors d'oeuvres were provided by Impact member, Andi Cohen, Eat Your Heart Out catering, and wine was provided by members of the Board.