Meet the 2018 Impact 100 Scholarship Members (Part One)
Impact 100 has always been about making a difference – both for the nonprofits to whom they offer grants, and among the Indianapolis community at large. In the last six years, Impact 100 has been making a difference in shaping the philanthropic perspectives of young women through its scholarship program, which covers the cost of membership for promising young philanthropists. For more about the Scholarship Program, read the first blog in this series.
As a way to introduce our Scholarship Members, we asked each to describe how they impact their Focus Area Committee (FAC) and explain their dream philanthropic project. Because 20 is a lot of people to meet all at once, we'll introduce them four at a time.
This blog introduces:
Keri Brantley
Kyla McEntire
Kelly Myint
Catherine Sterling
Keri Brantley, 48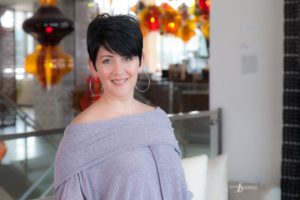 Keri is honored to serve as a 2018 Impact 100 scholarship recipient alongside area philanthropists and have an impact on the future of Indianapolis area nonprofits. As an employee of Cancer Support Community, she feels the experience of participating on the grant maker's side of the table will be an invaluable experience. Her dream philanthropic project? A project to make Indianapolis arts and cultural programs accessible to individuals who might never have the opportunity to experience these programs. The project would include gifting these individuals with admission and transportation to a performing arts program or cultural experience, and would partner with other social service organizations to provide proper attire and guidance on etiquette so participants fully enjoy the whole experience and hopefully leave encouraged and inspired.
Kyla McEntire, 27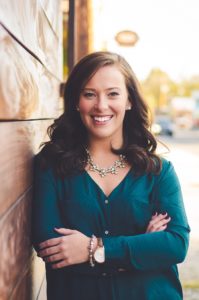 Kyla works at The Oaks Academy where she has the honor of seeing the impact of philanthropy on a daily basis at an organization depending on philanthropists. Working for a nonprofit does not give the ability to make high-impact gifts, so she appreciates the opportunity to see the other side of philanthropy by working with other women on her FAC to choose a finalist. Before and after care for students in grades K-5 with tutors for homework help, extracurricular activities, and healthy snacks would be Kyla's dream philanthropic project. The program would also offer camps during school breaks where students could learn new skills.
Kelly Myint, 29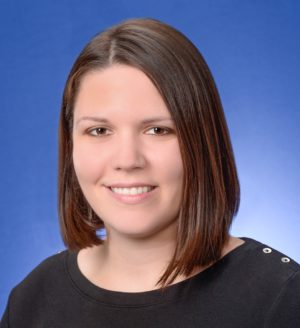 Kelly comes to Impact 100 with nearly nine years of experience in the nonprofit field. She currently works at Kiwanis International supporting Kiwanis Youth Programs, has previously worked with Big Brothers Big Sisters of Central Indiana, and has a master's degree in both nonprofit management and philanthropic studies. Kelly is honored to be able to learn more about and support Central Indiana nonprofits and is excited to connect with local female philanthropists. Her dream philanthropic project would be the creation of a scholarship program for students who have incurred a significant amount of private loans and have proved their ability to remain in school and achieve high grades. Scholarships would be granted as students finish their last semester rather than the beginning of college, to help relieve financial burdens that cause many individuals to delay starting their post-graduate lives.
Catie Sterling, 28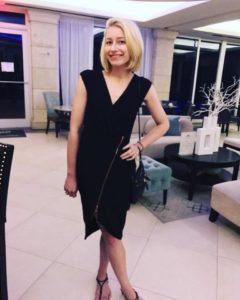 As a Grant Specialist of Health and Hospital Corporation of Marion County, Catie is grateful for the opportunity to have strong female leaders and peers who offer guidance and produce meaningful and constructive work. And she feels that Impact 100 has a fantastic track record of giving to commendable causes and organizations. She values the opportunity to be involved in an FAC and be on the other side of the grants process. Because she feels Indianapolis has a lack of affordable and accessible house, specifically in the downtown area, Catie's dream philanthropic project would be to construct transitional housing buildings in the downtown area for individuals who are not yet ready to live on their own and just need an extra step towards permanent supportive housing. The project would include wraparound services to help with the transition out of the program.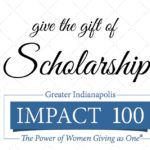 Click here if you'd like to make a donation to the 2019 Scholarship Fund.