Impact 100 Member Lisa Rioux Receives "Spirit of Indy Reads" Award
by Donna Oklak
Lisa Rioux, an Impact 100 member and tutor for Indy Reads, was recently recognized with the Richard Murray "Spirit of Indy Reads" Award.
"The work that Lisa has done with her student is simply astounding," says Alyssa Newerth, Director of Development at Indy Reads. Alyssa says that Lisa's work with her student shows how teaching someone can change a life.
Lisa began working with her student to get her diabetes under control. Lessons did not always involve reading books, as Lisa made it a priority for her student to understand prescription labels, how to take medications, and check blood sugar levels, all while monitoring diet. Lisa's student says her teacher has saved her life because she did not know what to do with her diabetic diagnosis.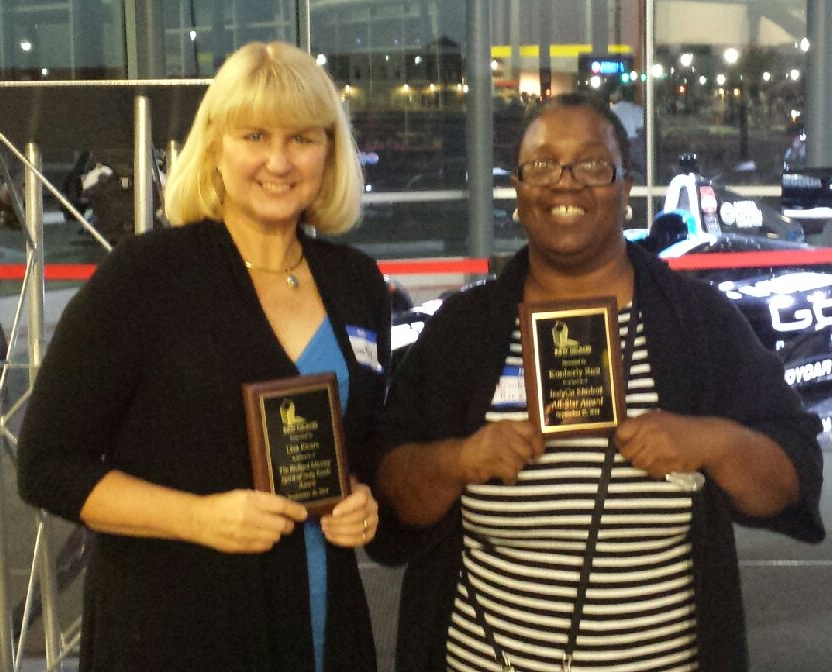 Lisa Rioux and her student.
Lisa's pride in being an Impact 100 member has come full circle. "I knew that Indy Reads was an Impact 100 grant recipient," says Lisa. "I have also gone with my student to visit her doctor at Pecar clinic, which is another Impact 100 recipient. Impact 100 has truly made a difference helping these nonprofits."