A Message from Membership Chair Beth Thomas on Joining Impact 100 Greater Indianapolis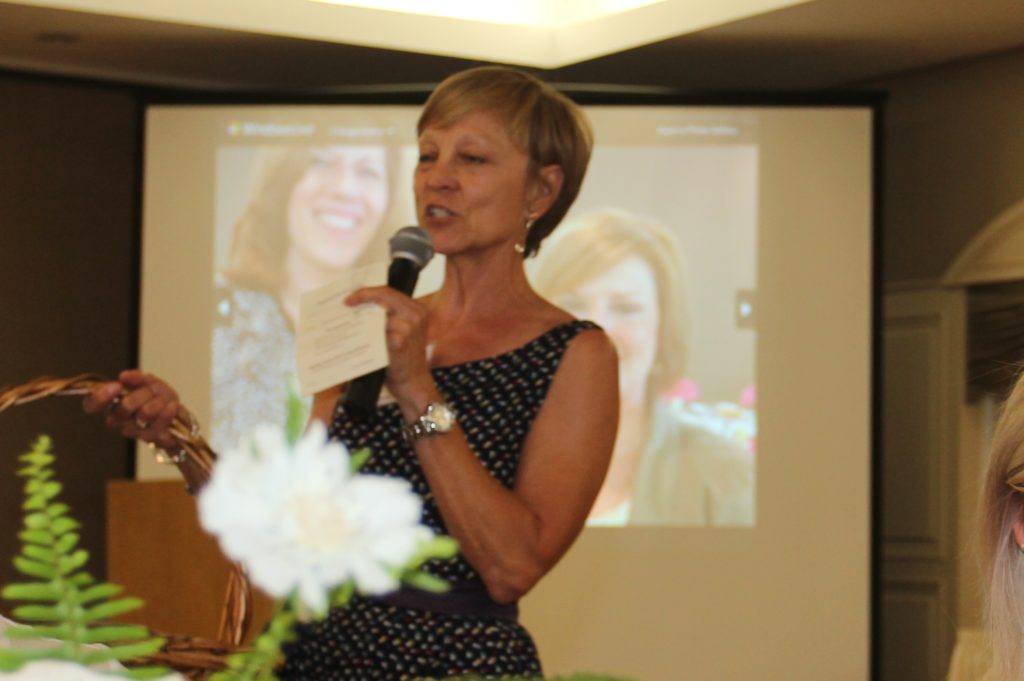 As the Membership Chair for Impact 100 Greater Indianapolis, I have spent a lot of my time in the last few months working on ways to attract new members. I've thought about how I came to know Impact 100 after an organization I supported, Indy Reads, received a grant in 2007. The grant came just as I was rolling off the Indy Reads board, and I was wondering what my next nonprofit experience would be. I'd never heard of Impact 100, but knew the $102,500 grant to Indy Reads would make a huge and long-term impact, and the idea of being a part of an organization that could do such a thing really intrigued me. I did some research and discovered what Impact calls "The Power of Women Giving as One."
There were several aspects about Impact 100 that appealed to me:
100% of membership contributions go into the grants; a member can give additional contributions to cover administrative costs, but the membership contribution of $1000 all goes to the grants.
There are only two membership requirements: you must be a woman over 21, and you must donate $1000 (or join a coalition of women donating $1000).
A member can choose to be as involved as she wants. She has the option to serve on a committee evaluating grant applications, to serve on the board, or to do nothing except make her donation. There are no required meetings, and, although we want as many members as possible to join us, members aren't required to attend the socials, events, or even the annual meeting.
So I decided to join in 2008, and have rejoined every year since. It has been impressive to watch Impact 100 become one of the largest grant-giving organizations in Indiana, having awarded over $1.3 million to 30 not-for-profit organizations based in the Indianapolis area since the first grant in 2006, including:
Now I'm tasked with engaging at least 100 women to join Impact 100 and contribute $1000 for the 2014 grant. One thousand dollars is a substantial contribution, and each year we have members who make the decision not to renew their membership. We regret losing them, but it's a personal decision. It does mean that we have to find new members to keep our membership above 100.
As you're thinking about Impact 100 and 2014 membership, please look through ourwebsite, review our FAQs, and put together your own list of the aspects of Impact 100 that appeal to you. Hopefully you'll make the same decision I did and join us.
By the way, Impact 100 doesn't just award grants. This is a group of women who also likes to get together to socialize and exchange ideas. We have several social events left on the 2013 calendar:
Follow the Impact Social: Herron High School, 110 E. 16th St., Nov. 13, 5:30-7:30pm
RSVP at

 

http://event.celebrations.com/Herron
Follow the Impact Social: Outside the Box, 3940 E. 56th St. Dec. 4 from 5:30-7:30pm
RSVP at

 

http://event.celebrations.com/OTB
Happy Hour: White River Yacht Club, 1400 E 74th St, 5:30-8:30pm, Dec.17
Lunch: Pure, 1043 Virginia Ave. (Fountain Square), 11:00am-1:30pm, Dec. 19
You don't need to RSVP for happy hours or lunch since these are drop-by-casual and Dutch treat.
Even if you decide not to join in 2014, you can help by telling others about Impact 100. Feel free to share this blog post with family, friends and associates. And don't hesitate to contact me with your questions or comments.
Thanks,
Beth Thomas
Vice President and Membership Chair
joinus@impact100indy.org