Big Thanks to These Donors!
---
Impact 100 has no staff or endowment, and we depend on volunteers and community donors to support our grant making and giving program. This list is not complete because some have asked to remain anonymous or have given quietly.
---
2021 Donors
2021 Scholarship Fund Donors
Anonymous (6)
Mary Jo Castle
Rebekah Clark
Hilary Clendenning
Karen Cunningham
Laura Dahlem
Emily Djabi
Kellie Earl Leeper
Barbara Fleming
Jane Gunsenhouser
Joli Heavin
Sylvia Hill
Brook Hilleary
Karen Holly
Kristin Hyde
Roberta Jaggers
Sue Ann Kalleres
Paula Katz
Carla Kennedy
Lizzie Knol
Debi Ladyman
Sherri Lauver
Barb Maurath
Carol McDonald
Sarah McNaught
Bev Middaugh
Amy Olson Miller
Terry Mumford
Susan Naus
Donna Oklak
Kelly Perry
Pat Ritz
Julianne Robinson
Tara Ryker
Jamie Schulte
Lindsay Scott
Joan Servaas
Amy Shankland
Maureen Shiel
Mary Slenski
Jenna Spurrier
Jennifer Staashelm
Katie Teller
Beth Thomas
Diane Thompson
Diane Tolliver
Joan Trendell
Emily Tursi
Julie Whitsett
Roberta Ziccarelli
2021 Donors to Operational Costs
2021 Friends ($250+)
Anonymous (2)
Dawn Bennett
Barbara Fleming Cecil
Regina DelaRosa
Jan Gershman 
Jennifer Godby
Janet Grube 
Jane Gunsenhouser
Laura Hiatt
Karen Holly
Sara Lootens 
Janett Lowes 
Virginia Merkel
Carol McDonald
Terry Mumford
Tarra Ryker
Maureen Shiel
Mary Slenski
Betty Sterrett 
Laura Tagliani
Emily Tursi
Annie Wells
Julie Whitsett
Charlitta Winston
2021 Supporters ($100-$249)
Amazon Smile
Anonymous (4)

Mary Bennett

Rebekah Clark
Karen Cunningham
Suzanne Dilts
Andrea Fonseca
Amy Gilliatt
Joli Heavin
Geertje Hill
Sylvia Hill
Suzanne Kalleres
Melina Kennedy
Ann King
Uma Kuchibhotla
Debi Ladyman
Nora Macey
Rose Mays
Susan Naus
LeeAnne Nazer
Jane Pratt
Julianne Robinson
Susam Roller
Jan Sauer
Jenna Spurrier
Katie Teller
Rose Wernicke
2021 Helpers ($30-$99)
Anonymous
Amazon Smile Foundation
Janet Belden
Jennifer Bortel
Valerie Brennan
Diane Byron
MaryJo Castle
Hilary Clendenning
Laura Dahlem
Dorthea Genetos
Kelly Hartman
Rhonda Hoeft
Kristin Hyde
Roberta Jaggers
Kathy Jenkins
Victoria Karalis
Lisa Kraege
Kroger Community Rewards
Allison Leeuw
Theresa Leon
Megan McGuire
Terri Meadows
Danelle Miller
Freedom Smith
Linda Thrapp
Joan Trendell
Chrissy Vasquez
2021 Donate Your Dinner Donors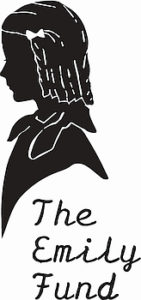 We weren't able to gather together in-person for our Celebration dinner again in 2021, but that didn't mean our donors couldn't work together to help our community. Donors gave what would have been the cost of a dinner registration, $60/person, to help pay our 2021 Operational/Administrative costs. The first $3500 was matched dollar-for-dollar by The Emily Fund! The following generous donors made a donation to the Donate Your Dinner fund:
Laurie Boyd
Mary Jo Castle
Rebekah Clark
Lizzie Conkle
Karen Cunningham
Laura Dahlem
Jane Gunsenhouser
Joli Heavin
Douglas Hill
Karen Holly
Nancy Hunt
Estelle Huston
Kristin Hyde
Beth Lawrence
Paula Katz
Carla Kennedy
Melina Kennedy
Ann King
Sherri Lauver
Barb Maurath
Carol McDonald
Monique McMillian
Sarah McNaught
Chelsea Miller
Michele Miller
Terry and Lew Mumford
Susan Naus
Chris Paulsen
Pat Ritz
Christopher Ryker
Abbe Shapiro
Mary Slenski
Sandra Speer
Jennifer Staashelm
Beth Thomas
Emily Tursi
Roberta Ziccarelli
Thank You to Our 2021 Annual Celebration Sponsors
 Gold Sponsors
Hirons
The Emily Fund
Silver Sponsors
REI Real Estate & Investments
Nicky Blaine's Cocktail Lounge
Bronze Sponsors
BAF Corp
Eskenazi Health Foundation
Terry and Lew Mumford
Videographer for the "Big Reveal"
PJ Wilson, Beyond Above Media
---
Thank You to the Organizations Who Provide Goods and Services on a Continuing Basis
JKS Investment Management for their long-term and continuous support by donating of financial advice and services, as well as a place to meet.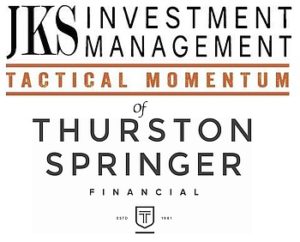 ---
Thank You to Our 2020 Donors
2020 Dinner Sponsor

2020 Donate Your Dinner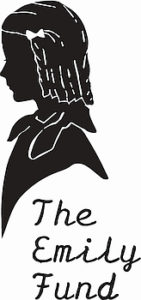 We couldn't gather  in-person for our 2020 Celebration dinner, but that didn't keep us from working together. Donors helped us get the 2021 Grant Pool started by donating what would have been the cost of a 2020 dinner registration, $60/person to our 2020 Donate Your Dinner Campaign. Each donation was matched dollar-for-dollar by The Emily Fund. The program brought in $3500, matched by The Emiy Fund, starting the 2021 Grant Pool with a solid $7000.
Thank you to these "Dinner Donors" who gave generously:
Anonymous
Nancy Busk
Cynthia Carr
Mary Jo Castle
Barb Fleming Cecil
Rebekah Clark
Karen Cunningham
Laura Dahlem
Energizing Life
Jane Gunsenhouser
Joli Heavin
Sylvia Hill
Brook Hilleary
Karen Holly
Kristin Hyde
Roberta Jaggers
Sue Kallares
Carla Kennedy
Melina Kennedy
Debi Ladyman
Sherri Lauver
Beth Lawrence
Carol McDonald
Sarah McNaught
Bev Middaugh
Terry and Lew Mumford
Susan Naus
Donna Oklak
Kelly Perry
Julianne Robinson
Tarra Ryker
Joan Servaas
Amy Shankland, Grants Avenue
Jennifer Staashelm
Beth Thomas and Dennis Dawes
Diane Thompson
Diane Tolliver
Joan Trendell
Emily Tursi
Roberta Ziccarelli
Donors to the 2020 Scholarship Fund
Anonymous (3)
Mary Jo Castle
Erin Castle-Altom
Barbara Fleming Cecil
Nancy Cunning
Karen Cunningham
Laura Dahlem
Asieh Dicken
Jane Gunsenhouser
Gloria Harbin
Karen Holly
Cherie Ihnen
Roberta Jaggers
Mary Jovanovich
Barbara Maurath
Carol McDonald
Megan McGuire
Terry Mumford
Donna Oklak
Kelly Perry
Julianne Robinson
Jamie Schulte
Maureen Shiel
Melissa Smith
Lynn Swingle
Laura Tagliani
Rosie and Sam Taylor Taylor
Beth Thomas
Chrissy Vasquez
Annie Wells
Charlitta Winston
Angela Wolfe
Beth Yakey
2020 Donors to Operational Costs
2020 Friends ($250+)
Anonymous (2)
Lisa Allie
Dawn Bennett
Barbara Fleming Cecil
Rebekah Clark
Nancy Cunning
Laura Dahlem
Jan Gershman
 Janet Grube 
Sara Lootens 
Janett Lowes 
Carol McDonald
Virginia Merkel
Deborah Milkey
Alba Orzeske
Tarra Ryker
Joan Servaas
Jean Shepard
Cindy Simon Skjodt
Mary Slenski
Betty Sterrett 
Laura Tagliani
Emily Tursi
Julie Whitsett
2020 Supporters ($100-$249)
Anonymous (5) 
Janet Belden 
Valerie Brennan
Cathy Broderick
Mary Jo Castle
Suzanne Dilts
Rosemary Fanning
Brook Gilliam 
Jaunae Hanger
Mary Hauser
Roberta Jaggers 
Amy Kanis
Paula Katz 
Michelle Kerr
Theresa Leon
Nora Macey
Rose Mays
Terri Meadows
Terry Mumford
LeeAnne Nazer
Chris Paulsen
Jennifer Pavlus
Jane Pratt
Pat Ritz
Julianne Robinson
Jerilyn Roy
Jan Sauer
Jenna Spurrier
Pat Szuch
Beth Thomas
Diane Thompson
Larissa Warne
Debbie Whitman 
2020 Helpers ($30-$99)
Anonymous
Amazon Smile Foundation
Julie Benson
Jennifer Bortel
Kelsey Burton
Hilary Clendenning
Dana Cochran-Wiley
Lauren Crawford
Theone Dickos
Dorthea Genetos
Brook Hilleary
Jill Hudson
Kristin Hyde
Victoria Karalis
Kroger Community Rewards
Sherri Lauver
Megan Montague
Sheila O'Connor
Diane Pfieffer
Stacy Rae Robinson
Janet Sweet
Joan Trendell
Chrissy Vasquez
Nancy Wagnon
Rose Wernicke
Caity Withers
Angela Wolfe
---
Thank You to Our 2019 Donors
2019 Dinner Sponsors
Financial Partners Group: Platinum Sponsor
Bright Ideas in Broad Ripple: Silver Sponsor
The Emily Foundation: Silver Sponsor
REI Real Estate Services, LLC: Silver Sponsor
BAF Corporation: Bronze Sponsor
Eskenazi Health Foundation: Bronze Sponsor
MCH Commercial: Bronze Sponsor
Street Outreach Animal Response: Bronze Sponsor
2019 Dinner Patrons
Athletic Annex
Nicky Blaine's Cocktail Lounge
Riggi-Italia
Donors to the 2019 Scholarship Fund
Anonymous (3)
Janet Belden
Sue Ann Blessing
Erin Castle-Altom
Hillary Clendunning
Terri Czajka
Laura Dahlem
Anita Earl
Kellie Earl Leeper
Barbara Fleming
Carole Harlem
Karen Holly
Timothy Johnston
Paula Katz
Carla Kennedy
Marie Keywood
Laura Littlepage
Barbara Maurath
Sara McInerney
Donna Oklak
Kelly Perry
Sara Pugh
Susan Rivas
Jamie Schulte
Mindy Shapiro
Cathy Simmons
Cindy Skjodt
Beth Thomas
Diane Tolliver
Larissa Warne
Annie Wells
Charlitta Winston
2019 Donors to Operational Costs
2019 Friends ($250+)
Anonymous (3)
Lisa Allie
Benevity
Dawn Bennett
Barbara Fleming Cecil
Nancy Cunning
Laura Dahlem
Jan Gershman
Jennifer Godby
Janet Grube
Mary Jovanovich
Melina Kennedy
Debi Ladyman
Sara Lootens
Janett Lowes
Carol McDonald
Virginia Merkel
Deborah Milkey
Danelle Miller
Alba Orzeske
Tarra Ryker
Samerian Foundation (Cindy Skjodt)
Joan Servaas
Jean Shepard
Mary Slenski
Jenna Spurrier
Betty Sterrett
Janet Sweet
Laura Tagliani
Beth Thomas
Emily Tursi
Annie Wells
Julie Whitsett
2019 Supporters ($100-$249)
Anonymous (4)
Janet Belden
Valerie Brennan
Cathy Broderick
Mary Jo Castle
Rebekah Clark
Dana Cochran-Wiley
Regina DelaRosa
Suzanne Dilts
Kelly Doria
Rosemary Fanning
Brook Gilliam
Amy Gilliat
Jane Gunsenhouser
JauNae Hanger
Gloria Harbin
Roberta Jaggers
Paula Katz
Paula Katz
Michelle Kerr
Uma Kuchibhotla
Theresa Leon
Nora Macey
Rose Mays
Terri Meadows
Terry Mumford
Susan Naus
LeeAnne Nazer
Chris Paulsen
Jennifer Pavlus
Jane Pratt
Pat Ritz
Julianne Robinson
Jerilyn Roy
Jan Sauer
Pat Szuch
Diane Thompson
Constance Titak
Larissa Warne
Debbie Whitman
2019 Helpers ($30-$99)
Anonymous (2)
Samantha Alarie-Leca
AmazonSmile Foundation
Julie Benson
Jennifer Bortel
Kelsey Burton
Phyllis Conkle
Lauren Crawford
Theone Dickos
Emily Djabi
Impact 100 Global Advisory Council
Kellie Earl Leeper
Jo Ellen Flynn
Dorothea Genetos
Jill Hudson
Kristin Hyde
Victoria Karalis
Sherri Lauver
Megan Montague
Diane Pfeiffer
Joan Trendell
Chrissy Vasquez
Nancy Wagnon
Rose Wernicke
Caity Withers
Angela Wolfe
Roberta Ziccarelli
---
Thank You to Our 2018 Donors
2018 Dinner Sponsors
Financial Partners Group: Platinum Sponsor
PNC Bank: Gold Sponsor
The Emily Foundation: Silver Sponsor
REI Real Estate Services, LLC: Silver Sponsor
2018 Dinner Underwriters
BAF Corporation
Bright Ideas in Broad Ripple
Eskenazi Health Foundation
Ice Miller, LLP
The Paul and Alba Orzeske Charitable Fund
Donors to the 2018 Scholarship Fund
Anonymous (3)
Janet Belden
Sue Ann Blessing
Erin Castle-Altom
Hillary Clendunning
Terri Czajka
Laura Dahlem
Anita Earl
Kellie Earl Leeper
Barbara Fleming
Carole Harlem
Karen Holly
Timothy Johnston
Paula Katz
Carla Kennedy
Marie Keywood
Laura Littlepage
Barbara Maurath
Sara McInerney
Donna Oklak
Kelly Perry
Sara Pugh
Susan Rivas
Jamie Schulte
Mindy Shapiro
Cathy Simmons
Cindy Skjodt
Beth Thomas
Diane Tolliver
Larissa Warne
Annie Wells
Charlitta Winston
2018 Donors to Operating Costs
2018 Friends ($250+)
Anonymous
BKD Foundation
Barbara Fleming Cecil
Nancy Cunning
Laura Dahlem
Suzanne Dilts
Dawn Fazli
Jan Gershman
Janet Grube
Laura Hiatt
Roberta Jaggers
Debi Ladyman
Sherri Lauver
Sara Lootens
Janett Lowes
Maria Mabe
Debra Marlett
Virginia Merkel
Terry Mumford
Julianne Robinson
Jean Shepard
Bridget Shuel-Walker
Cindy Skjodt
Jenna Spurrier
Ann Stack
Tina Sullivan
Beth Thomas
2018 Supporters ($100-$249)
Anonymous (2)
Janet Belden
Mary Beth Braitman
Valerie Brennan
Candy Burk
Dana Cochran-Wiley
Jan Diggins
Nichole Freije
Brook Gilliam
Amy Gilliatt
Jill Hoyle
Paula Katz
Melina Kennedy
Michelle Kerr
Laura (Pogie) King
Amy Kosnoff
Rose Mays
Susan Naus
Kelly Perry
Diane Pfeiffer
Jane Pratt
Pat Scahill
Anne Shane
Cathy Simmons
Betty Sterrett
Gail Strong
Michele Trivedi
Angie Tyler
Larissa Warne
Charles Williams
Jennifer Woods
2018 Helpers ($30-$99)
Anonymous
Bank of Indianapolis
Buffy Boulet
Laurie Boyd
Mary Jo Castle
Erin Castle-Altom
Tina Cloer
Ambre Crockett
Karen Cunningham
Denise Dank
Asieh Dicken
Kathleen Dunbar
Jo Ellen Flynn
Estelle Huston
Kristin Hyde
Sue Ann Kalleres
Marie Keywood
Vivian Lawhead
Laura Littlepage
Nora Macey
Kathleen McDonald Siegmann
Anne Nelson
Sandra Palombi
Jennifer Pavlus
Stacy Rae Robinson
Susan Roller
Lynn Shaw
Alyson Smith
Sun King Brewing Co.
Joan Trendell
Rose Wernicke
Caity Withers
---
Thank You to Our
2017 Donors
2017 Annual Awards Celebration Corporate Sponsors
Presenting Sponsor: WestPoint Financial
Silver Sponsors: Column Capital, The Emily Fund, and REI Real Estate Services
Bronze Sponsors: Bright Ideas in Broad Ripple and Eskenazi Health Foundation
In-Kind Donations: cs accountrements and Media Factory
Donors to the 2017 Scholarship Fund
Barbara Cecil
Elizabeth Conkle
Laura Dahlem
Stephanie Freeman
Nichole Freije
JoAnn Hoskins
Carla Kennedy
Jennifer Manning
Barbara Maurath
Terry Mumford
Donna Oklak
Linda Rolfsen
Jamie Schulte
Cathy Simmons
Lynn Swingle
Beth Thomas
Margy VanWinkle
Nancy Wagnon
Annie Wells
Charlitta Winston
Beth Yakey
Anonymous
2017 Donors to Operating Costs
2017 Super Friends ($500-1000)
Karen Holly
Donna Oklak
Terry Mumford
Beth Thomas
2017 Friends ($250-499)
Barbara Cecil
Laura Dahlem
Suzanne Dilts
Dawn Fazli
Jan Gershman
Brook Gilliam
Amy Gilliatt
Janet Grube
Amy Kosnoff
Debi Ladyman
Sara Lootens
Janett Lowes
Debra Marlett
Megan McGuire
Ginger Merkel
Deborah Milkey
Cindy Skjodt
Jenna Spurrier
Annie Wells
2017 Supporters ($100-$249)
Sally Baker
Susan Barrett
Sue Ann Blessing
Mary Beth Braitman
Valerie Brennan
Pat Butt
Dana Cochran-Wiley
Nancy Cunning
Kellie Earl-Leeper
Alice Hillis
Kathy Jenkins
Karen Keinsley
Karen Kennelly
Rose Mays
Debbie Mennel
LeeAnne Nazer
Jane Pratt
Kelly Spaulding
Angie Tyler
Larissa Warne
---
Thank You to Our
2016 Donors
Donors to the 2016 Scholarship Fund
Barb Fleming Cecil
Kelly Hartman
Barb Maurath
Constance Rufenbarger
Mary Slenski
Jamie Schulte
Anonymous
2016 Corporate Friends
Bright Ideas in Broad Ripple
Column Capital
Duke Realty
One America
CS Accoutrements/Cathy Simmons
Indianapolis Zoo
RBC Dean Rauscher
REI Real Estate Services, Inc.
Renaissance PSG
Simon Property Group
W3/Financial Partners Group
2016 Donors to the Friends Account
Barb Fleming Cecil
Laura Dahlem
Dawn Fazli
Ann Galvin
Jan Gershman
Amy Gilliatt
Janet Grube
Karen Holly
Sara Lootens
Debra Marlett
Virginia Merkel
Deborah Milkey
Terry Mumford
Donna Oklak
Yvonne Perkins
Jenna Spurrier
Beth Thomas
Annie Wells
Cindy Whitaker